Evan Cepeda, a 16-year-old third grader at Father Dueñas Memorial School and new member of Vibe, devoted his summers to one of his favorite hobbies: making videos.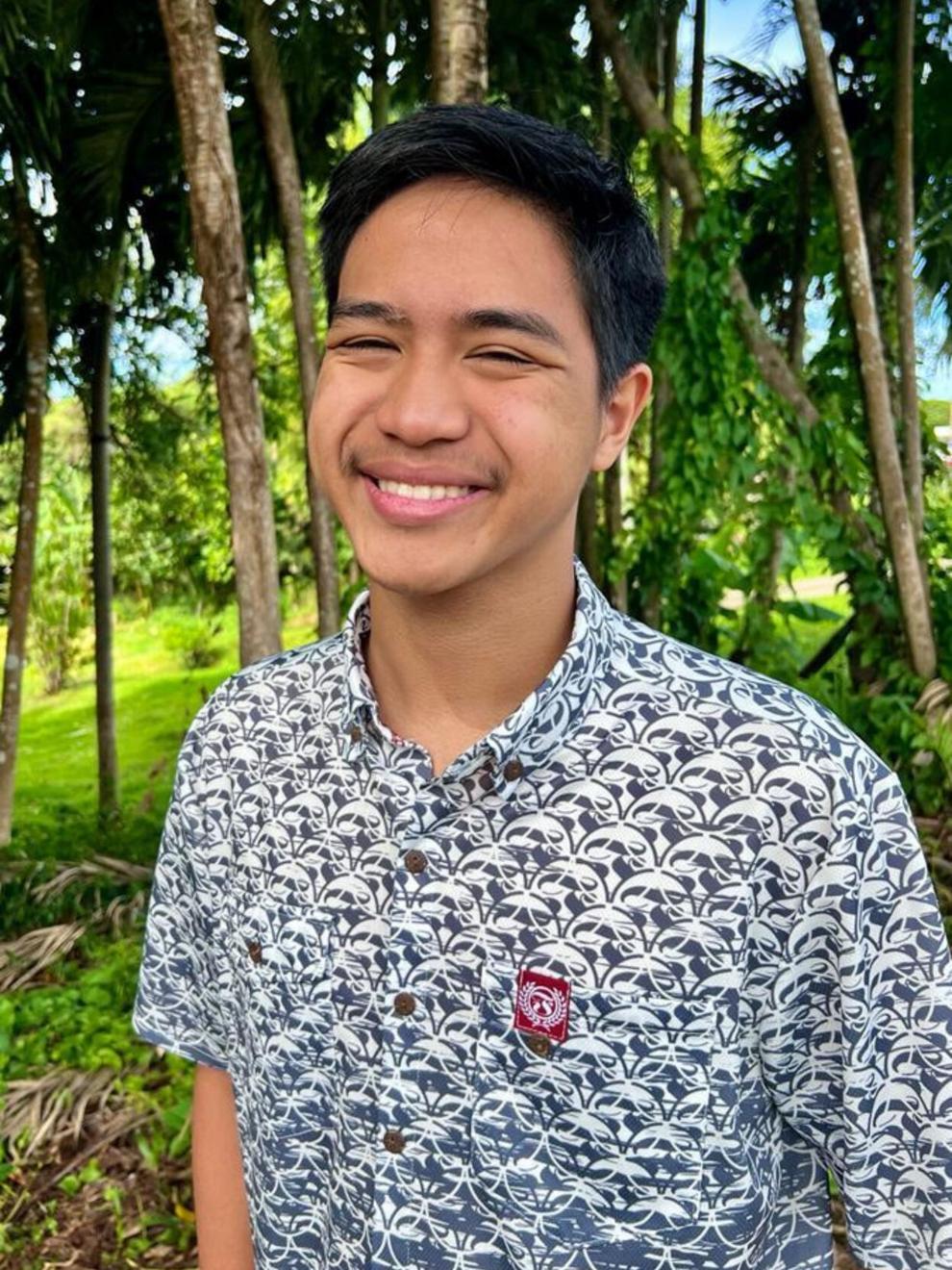 "This summer I worked as the main editor at PBS. I helped edit and produce a documentary about summer interns and their experiences at PBS," Cepeda said.
"We used the interview footage of the intern, edited it, cut and organized it, and added the title and music to the final product.
"I learned things I never thought I could learn. I appreciated the editors and their ability to take what they were given and create something interesting and wonderful."
The Chalan Pago resident's other hobbies include making music (playing piano for the past seven years) and traveling.
He has been to Japan, Singapore, Philippines, San Francisco, Los Angeles, Las Vegas, Seattle, Portland and Honolulu.
"We tried Dole Pineapple Ice Cream in Hawaii. It was a sour-sweet experience that whetted our taste buds with a smooth texture in every bite," he said.
Hoping to become more active in the school community, Cepeda applied to and was selected by the National Honor Society.
"It was an honor to be selected by the NHS. It will give me the opportunity to be more active in school, be a leader and contribute to the community," he said.
"I also recently joined the FD 180-4H club, which teaches teenagers hands-on projects in a positive environment in areas such as health, science, agriculture, and civic engagement. increase."
Applying to join Vibe was an attempt for Cepeda to test the report and see if this was his life's mission, as his mother, Theresa Merto Cepeda, is a former PDN reporter.
"I was always intrigued by her work at PDN and she encouraged me to try the Vibe program. , and hope that you will be able to have confidence in yourself.
"The articles I am interested in are social justice issues, controversial issues with large numbers of people on all sides, concerts, gaming tournaments, food-related topics such as restaurant openings and food reviews, and school Such as sporting events," he added.