Is your life a little cluttered? If you're feeling overwhelmed by busyness, you should take some lessons from Scandinavian minimalism.
Many people around the world have long been interested in Scandinavia. Whether it's its approach to society and welfare or Nordic art and design, Scandinavian philosophy goes far beyond the region.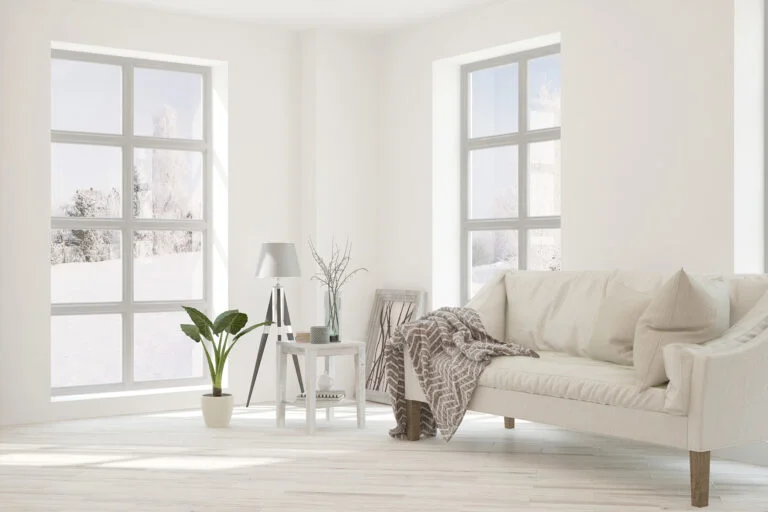 Minimalism is just one of those philosophies. Of course, it is important to be clear that not everyone in Scandinavia lives such a lifestyle!
But striking examples of Scandinavian minimalism can be found in the designs and lifestyles throughout the region.
First of all, I'd like to comment on the naming. Although the regions are different, this article uses Nordic and Scandinavian interchangeably. Denmark, Norway, and Sweden make up Scandinavia. In addition to these three, Finland and Iceland are Nordic countries.
A minimalist approach to design and living
Scandinavian design is characterized by a minimal and clean approach. Simply put, it is a concept that combines attractive design with functionality. This means that the emphasis is on simple lines, bright and clean spaces.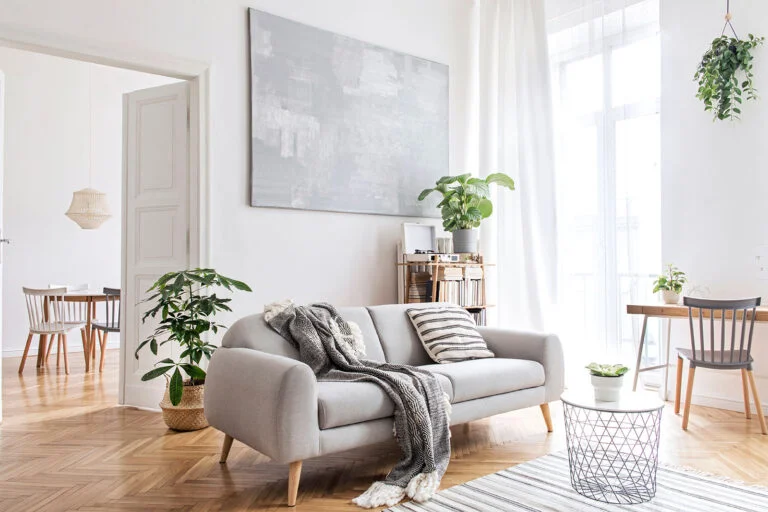 Conceptually, embracing Nordic minimalism means bringing peace and nature into your home without creating uncomfortable or cluttered spaces.
While the minimalist movements better known in America and Japan tend to be more frugal, Scandinavian minimalism emphasizes comfort and coziness. While many associate minimalism with austerity, Scandinavian minimalism shows that it can also be warm and inviting.
Beyond design, minimalist traits can be found in many aspects of the Scandinavian lifestyle. Minimalism is also incorporated into Nordic fashion.
Nordic minimalist design features
If I had to sum up the Scandinavian design principle in one word, it would be 'less is more'.
The reason this principle was developed was of necessity. Even today, most Nordic homes are small compared to UK, especially US homes. Such a small space did not allow extravagant decoration.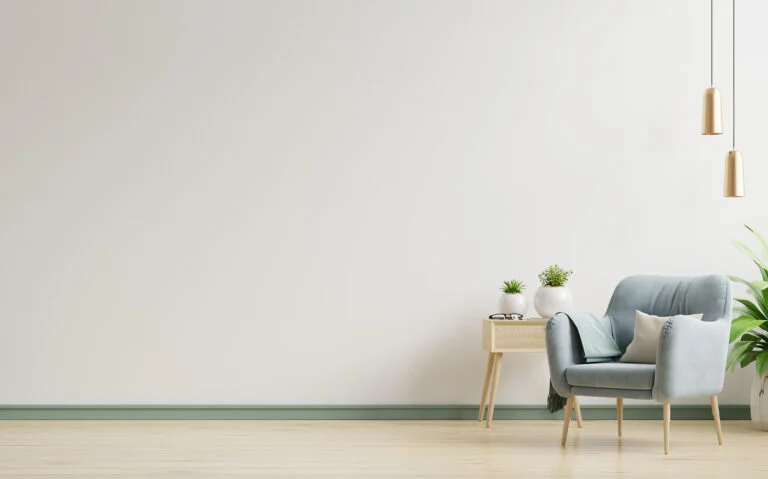 Scandinavian design evolved from this need. The focus is on efficient storage solutions. Walls are often left bare and spaces are sparse. Nature stands out through large windows and characteristic plants. Even many toys are simple wooden objects.
Another thing that helps explain this minimalist approach is the Swedish word lagom. Lola Akinmade Åkerström, a Stockholm-based photographer and author, explained that the closest English translations are "moderation," "just the right amount," or "the right amount."
This concept goes far beyond design principles. Lagom applies to all aspects of daily life. Think frugality, fairness, and equality for all. So it's no wonder Ragum creeps into the design.
When Scandinavian minimalism became famous
The defining elements of the Nordic minimalist style, such as white walls, wooden floors and modern furniture, gained worldwide recognition in the 1950s.
cause? Establishment of the Luning Prize. Launched by New York-based Danish design importer Frederik Lunning, the award has been presented annually to Scandinavian designers for nearly 20 years.
The award was given "to support talented and creative Nordic artisans and industrial designers, preferably young people. considered to be very or critically important to the performance of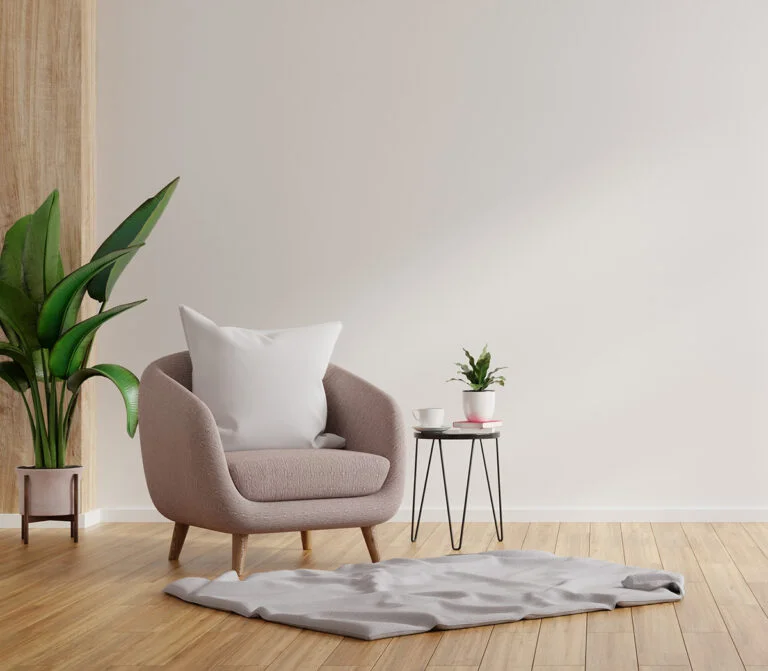 As the editor of "House Beautiful" magazine, Elizabeth Gordon also played a key role. In 1954, she organized a traveling exhibition of Nordic design known as 'Design of Nordic Design', which helped popularize the style.
However, the style originated in Scandinavia decades ago. In contrast to the more elaborate styles found elsewhere in Europe, Scandinavians wanted a functional and aesthetically appealing setting that was affordable to the general public.
The emphasis on functionality without sacrificing aesthetics was popular in the North. The long winter's limited daylight meant maximizing light and space was a key priority. By the 1930s, this minimalist style had taken hold in Sweden, Denmark and Norway.
scandinavian minimalist lifestyle
It is not true to say that most Scandinavians lead a minimalist life.In Norway, most people are well paid and enjoy a high standard of living. This means they buy their fair share of gadgets.
But there are elements of the Scandinavian lifestyle that lean towards minimalism. Especially my relationship with nature.
Many Life in Norway readers are familiar with Norwegian outdoor enthusiast friluftsliv. Lifestyle means spending time as close to nature as possible, whether it's hiking trails, cross-country ski trails, or spending the night in a secluded cabin.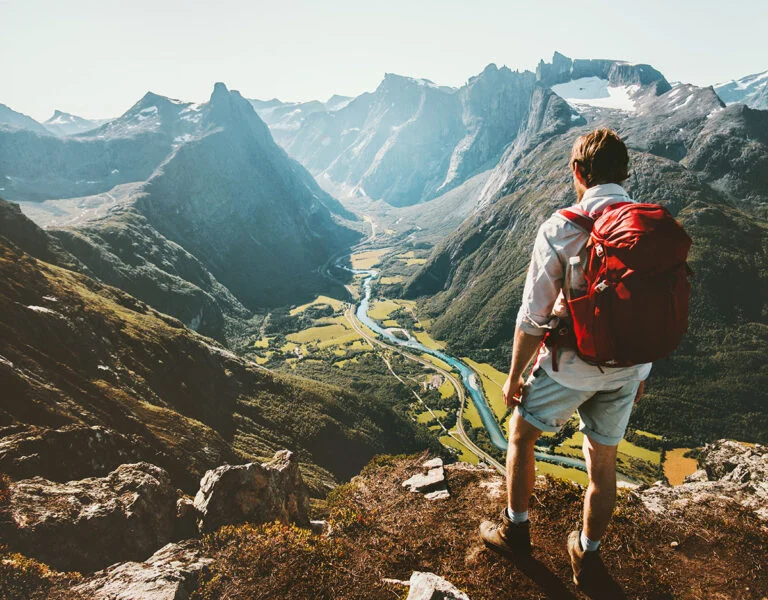 Some minimalists in the region advocate a childless lifestyle, but this is by no means a universal trend. In fact, in 2020 Norway had a record low birth rate.
Scandinavian leading minimalist
The Internet has provided a global platform for local minimalists to share their philosophies with the world.
Susanna Heiskanen from the Nordic Mum podcast is based in Finland. She often talks about the Nordic lifestyle in general and why the region is considered so happy. She often shares tips on how to simplify your life by following Nordic principles.
For example, her take on minimalism doesn't necessarily mean throwing everything away. Well, it's not the same. But it's a way to start living minimalistically. "
Jenny Mustard is a Swede living in Berlin. Her YouTube channel showcases her minimalist style and her home decor, as well as her love of monochrome color schemes. She shares tons of Swedish lifestyle tips and minimalist fashion advice.
Japandi: a new trend
At first glance, Japan and Scandinavia have little in common. However, if you scratch the surface a little, you'll find many similarities in their approach to design. Both areas focus on simplicity, comfort and natural elements.
Perhaps it comes as no surprise that Japandi is the latest trend in design. More and more designers are combining Japanese and Scandinavian aesthetics to create a fusion that feels completely natural. Expect to hear more about Japandi's designs in the coming months and years.
What do you think of Scandinavian minimalism? Is your life a little cluttered? Let us know in the comments! If you enjoyed this post, why not share it on Pinterest? We've got the perfect Pin for you. Just hit those social share buttons.