Enjoy a relaxing and delicious weekend meal at one of our participating #tasteofkeybiscayne restaurants on Saturday 20th August 2022
---
Miss Mui Chinese Bistro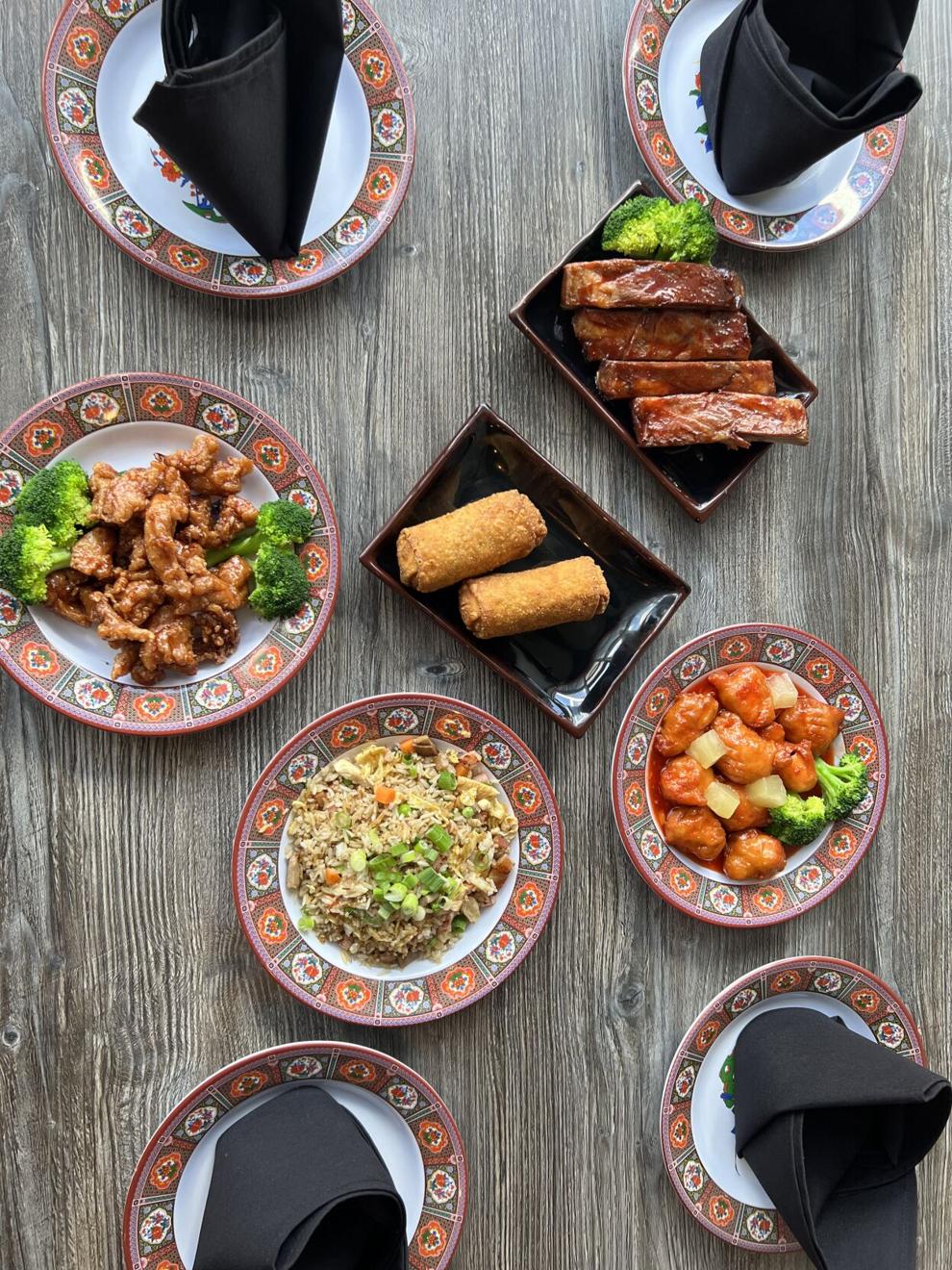 A brand new #tasteofkeybiscayne dining experience serving authentic Chinese and Cantonese cuisine.
Miss Mui is a family-run restaurant that serves Cantonese classics such as special fried rice and BBQ spare ribs, as well as lumpia and Venezuelan spring rolls.
Try our special and authentic Cantonese cuisine this Saturday
Miss Mui is located in the Square Shopping Center at 260 Crandon Blvd. Suite 14 in Key Biscayne. Please call 305)-381-0694 to place your order. Follow us on Instagram. click here.
---
Randazzo by Yesenia
Join us this Saturday night for elegant, relaxed fine Italian dining. Forget counting calories today…don't worry about that Monday.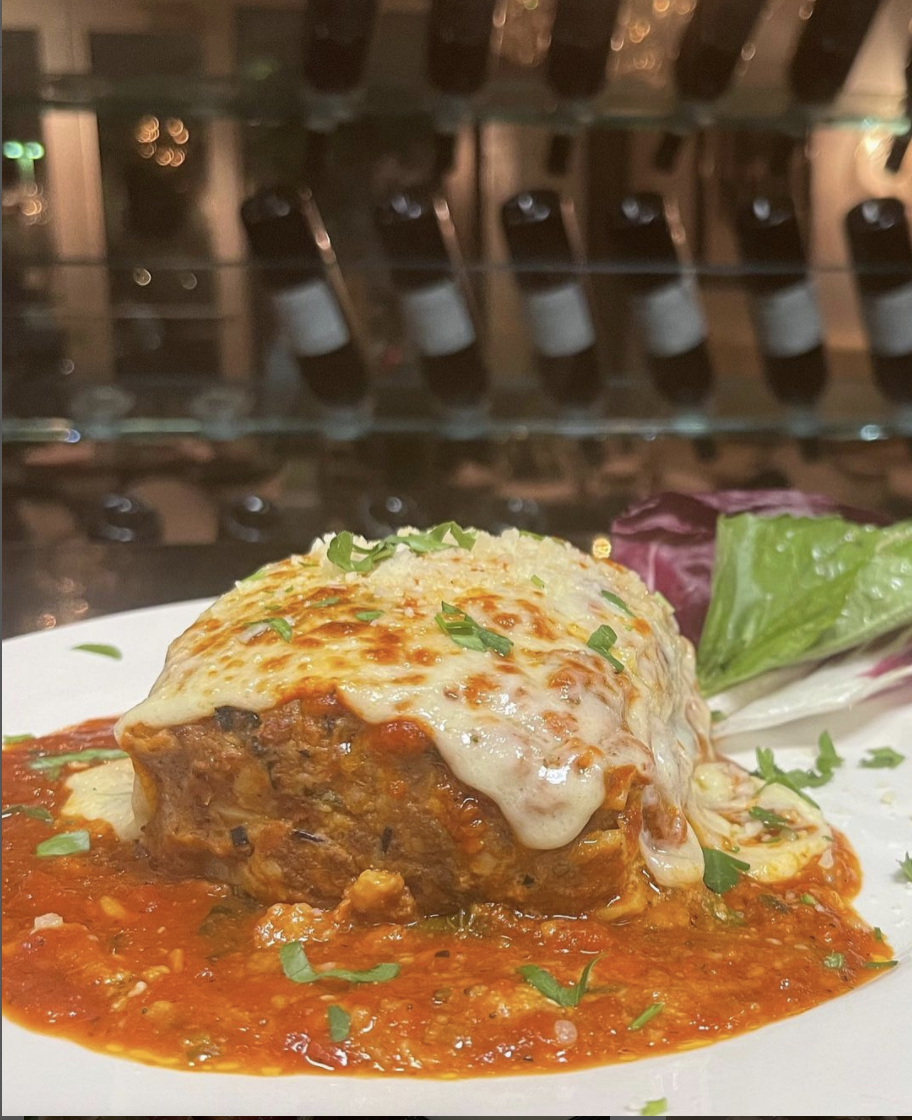 Enjoy home-cooked Italian meals this Saturday, including our famous lasagne! Simple and delicious!
Open for indoor and outdoor dining, takeout, and delivery.Reservation recommended
For orders and reservations, please call (305) 456-0480.
Open Monday, Wednesday-Friday from 5-10 PM and Friday-Saturday until 11 PM.Closed on Tuesdays
328 Crandon Blvd Ste 112, Galleria Shopping Center
Postmates or UberEats delivery service
---
between sake
Go sailing with your friends this Saturday… Enjoy the sushi boat before setting sail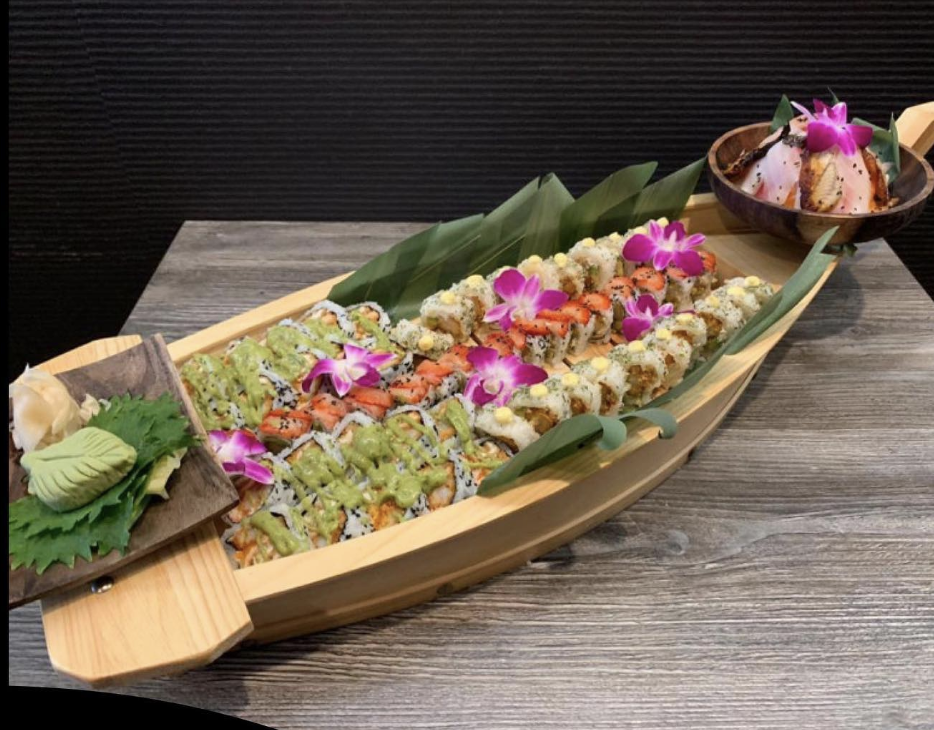 Plus… a weekend gift! Free *Crunchy Crab Salad with any $50 order!!!
Open with indoor and outdoor seating Eat-in, take-out or delivery from noon to 10pm Masks required
Call (305) 456-0488 to order takeout or delivery directly
Follow all CDC safety protocols
328 Crandon Blvd Ste 108, Galleria Shopping Center
Grub Hub – UberEats is also available.It would be helpful if you could call me first
*Save on orders over $50
---
D'Lite Bistro & Bakery
Who says healthy eating means sacrificing taste and flavor? Not D'Lite!
A unique and healthy restaurant serving salads, wraps, sandwiches, bowls, protein smoothies and cold-pressed juices made fresh every morning.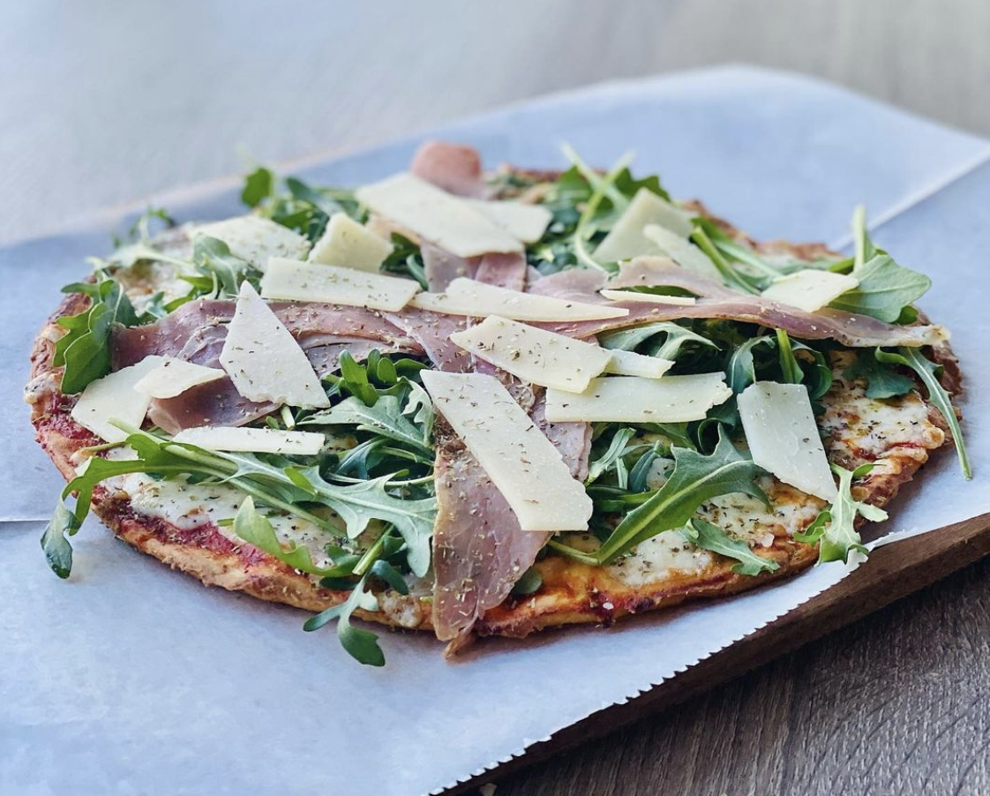 Celebrate this Saturday with a delicious Michelangelo cauliflower crust pizza.
Opens at 7am daily and closes at 8pm every day except Saturdays and Sundays when it closes at 6pm.
D'Lite is located in the Arcade Mall at 180 Crandon Blvd. To order, call (305) 882-9284 or click here to order online.
---
Brathas KB
Have you tried the Peruvian Chicken Rotisserie for lunch or dinner? Includes two sides of Huancaina, Aji Amarillo, Huakatai, Olivas Negras Peruanas and your choice of sauce.Additional sides available include Fried Yucas, Platano Maduro, French Fries, Rice, and Fried Camote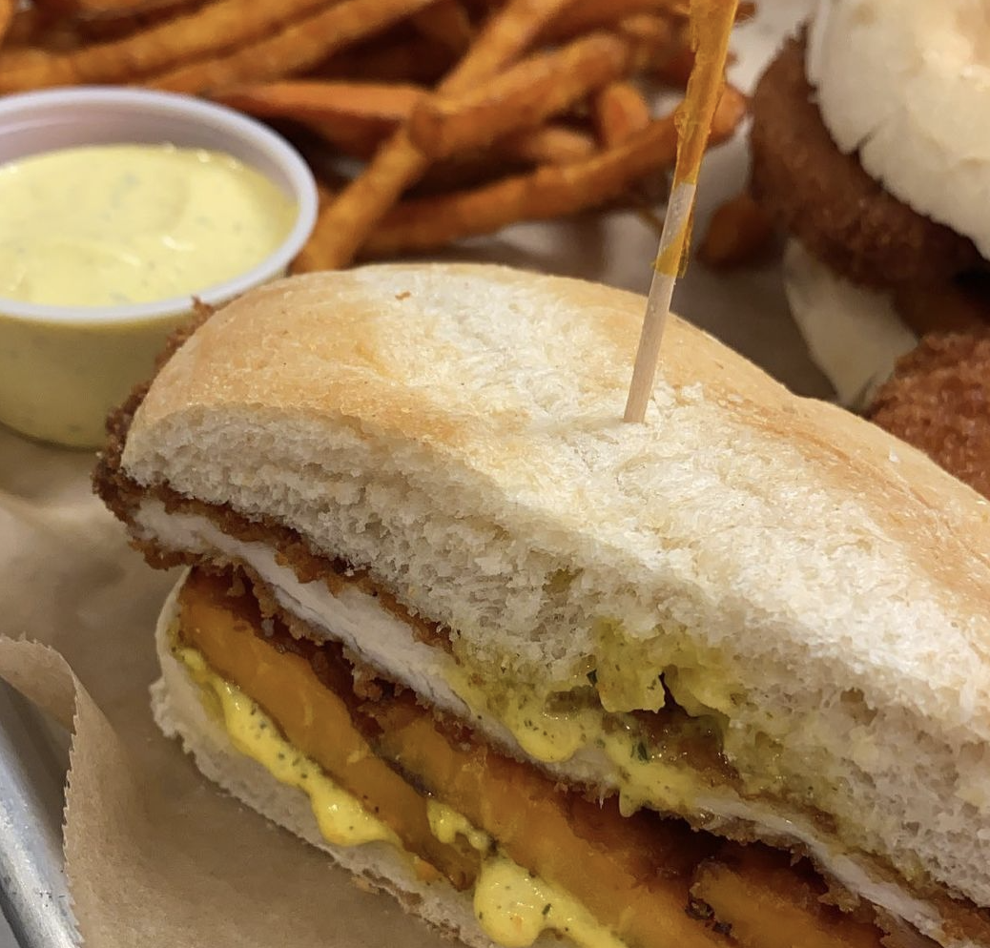 Fried Corn and Chicken Milanesa Sandwich
Try our popular 1/2 pound burger. He's only $10.99 with a side and a soda. Fill it with fried eggs, bacon, cheese and pickles and it's only $4 more to make it a 'Complete'! Quality can't be beat! Unmatched value!
Indoor and outdoor seating, eat-in, take-out and delivery are available. Please wear a mask.
To order takeout, please call (786) 615-2399.Open from 12pm to 8pm
328 Crandon Blvd., Galleria Shopping Center
---
Tacopolis
Our food tastes homemade except we cook it for you!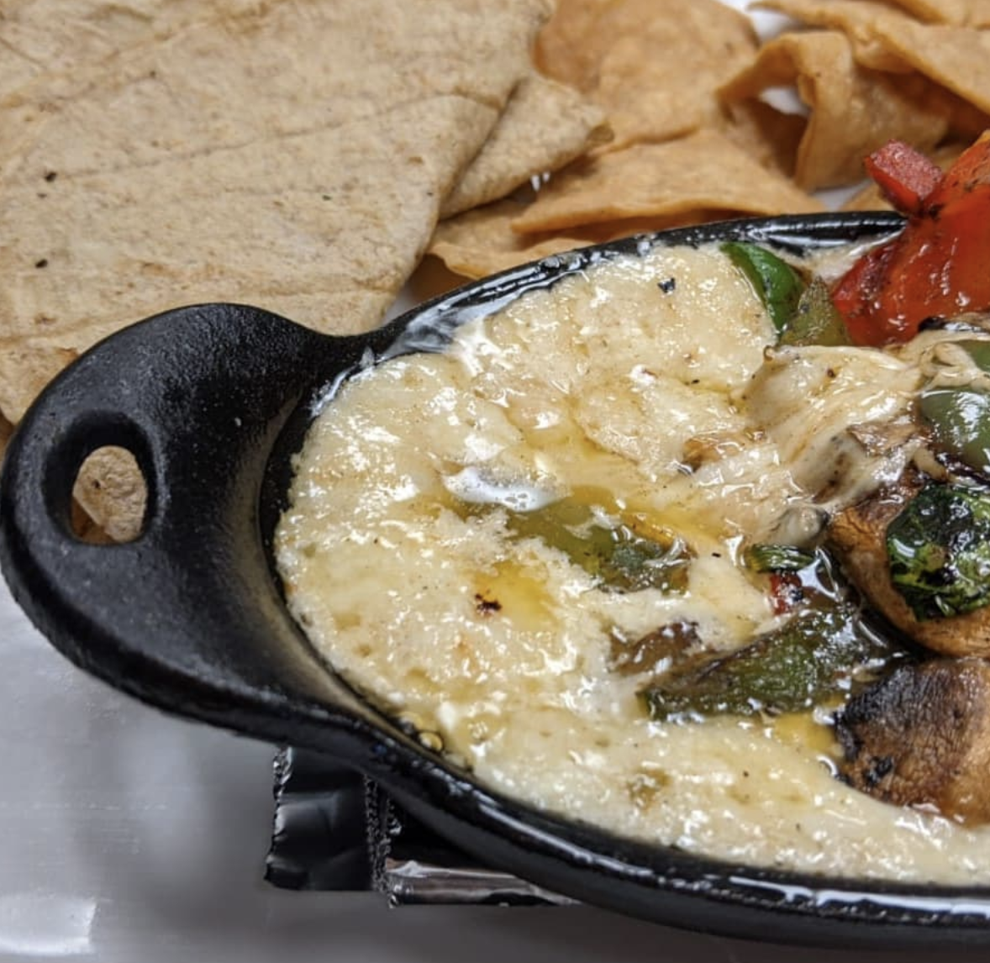 Forget the calories and enjoy the taste. Start your meal at Tacopolis and enjoy a favorite protein-laden appetizer, Queso his fundido.Remember Tacopolis is for Mexican food, not tacos
Tacopolis was born as an idea a few years ago in Cancun, Mexico. Offering a combination of gastronomic and entertainment influences in a family casual and relaxed atmosphere…
7 days a week, 9am-9pm
We offer indoor and outdoor dining, takeout, and delivery, but we have our own service find us on UberEats
Located in the Square Shopping Center at 260 Crandon Blvd, Key Biscayne.
To order by phone, call (786) 703-5523. Click here to order online.
---
Kazumi
Indoor and outdoor seating, dining, takeout and delivery are available. Please wear a mask.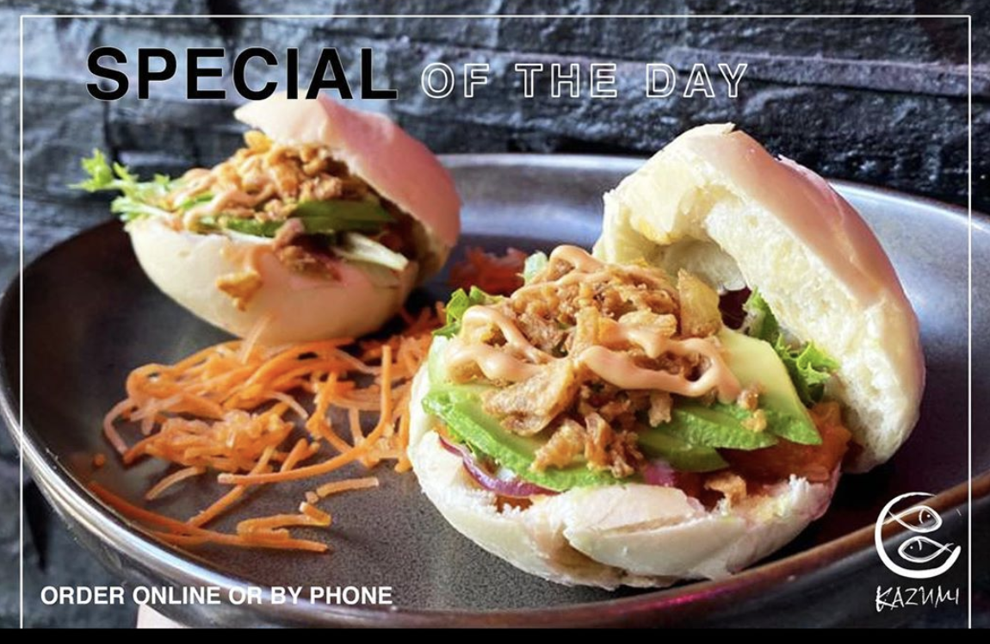 Ask for salmon sliders not on the menu this Saturday.
A modern Japanese-style fusion restaurant offering creative treatment and creativity with employee take-out and delivery. Open for lunch and dinner.
New time!Monday to Saturday from noon to 10pm
To order, call (305) 361-2675 or order online here.
---
Boaters Grill & Lighthouse Cafe/Bill Baggs
Start your weekend off by enjoying some of the island's freshest red snapper.Try our signature fried whole sea bream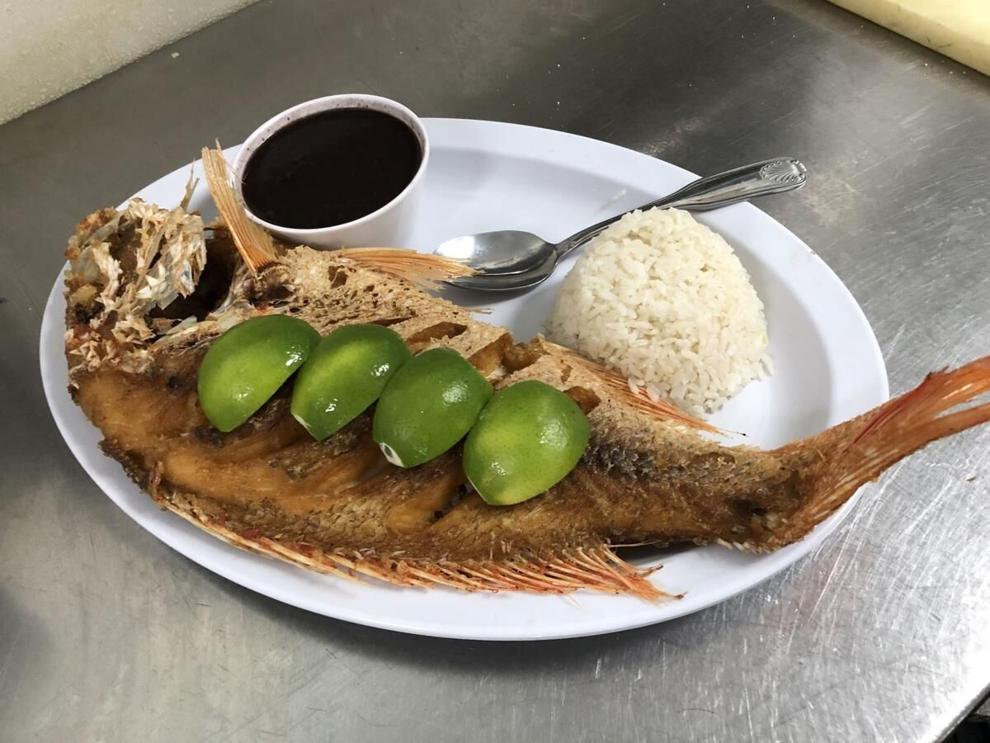 Enjoy the restaurants in Bill Baggs Cape Florida State Park. The popular Boaters Grill is located in No Name Harbour, accessible by boat. The beachside Lighthouse Cafe also offers delicious authentic island cuisine for weekend beachside dining.
Boaters Grill is open Sunday-Wednesday 11 AM-8 PM and Thursday-Saturday 11 AM-10 PM.
Lighthouse Café is open seven days a week from 9am to sunset.
The restaurant is located at 1200 Crandon Blvd., Key Biscayne, in Bill Baggs State Park.
Please call (305) 361-0080.
---
Costa Med Bistro
A perfect day to enjoy Costa Med cuisine in our indoor dining room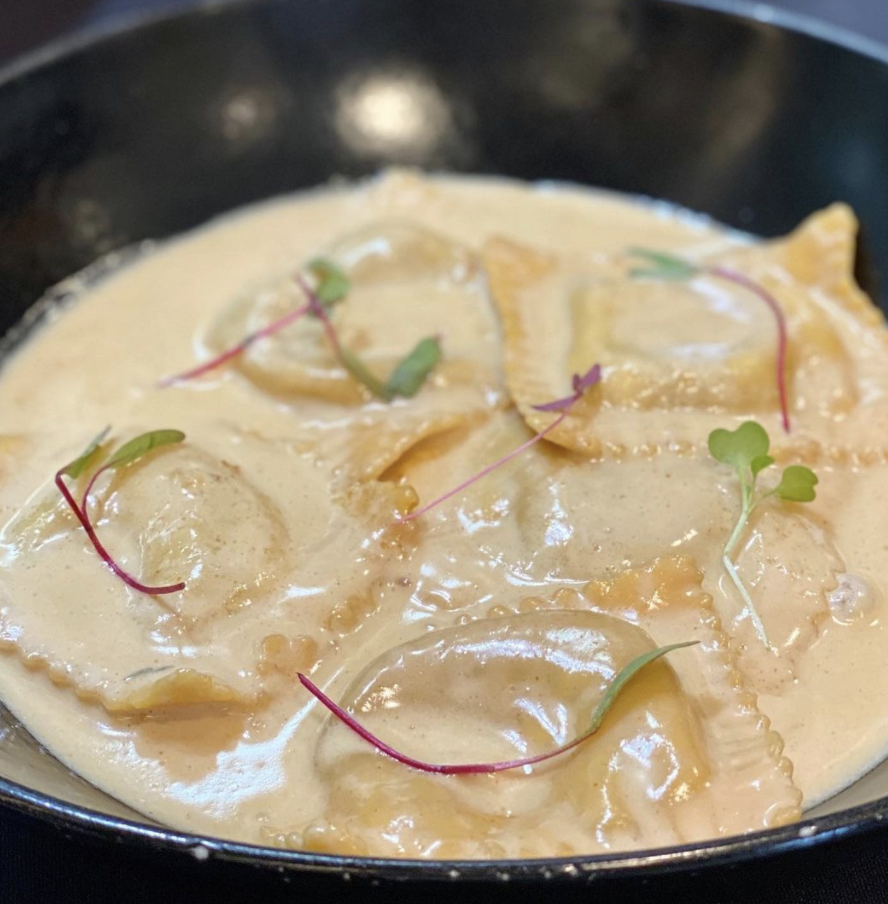 Enjoy fresh ravioli and creamy goodness this Saturday…ask us about today's ravioli picks
You can now order takeout online!
A TripAdvisor Travelers' Choice nominated restaurant, Costa Med is located in the Square Shopping Center. 260 Crandon Blvd. Reservations are recommended as we are operating with reduced capacity. Call Antonio or Harold at (305) 361-7575.
time.
Lunch Mon-Sat: Noon-4pm
Dinner Mon-Sat: 6-10pm / Sun 6-9:30pm
Eat-in, take-out or delivery is available in our expanded outdoor seating.
---
golden hog
eat local. help the locals. Shop safely.
Your local independent grocery store can deliver freshly prepared meals and all the groceries you need.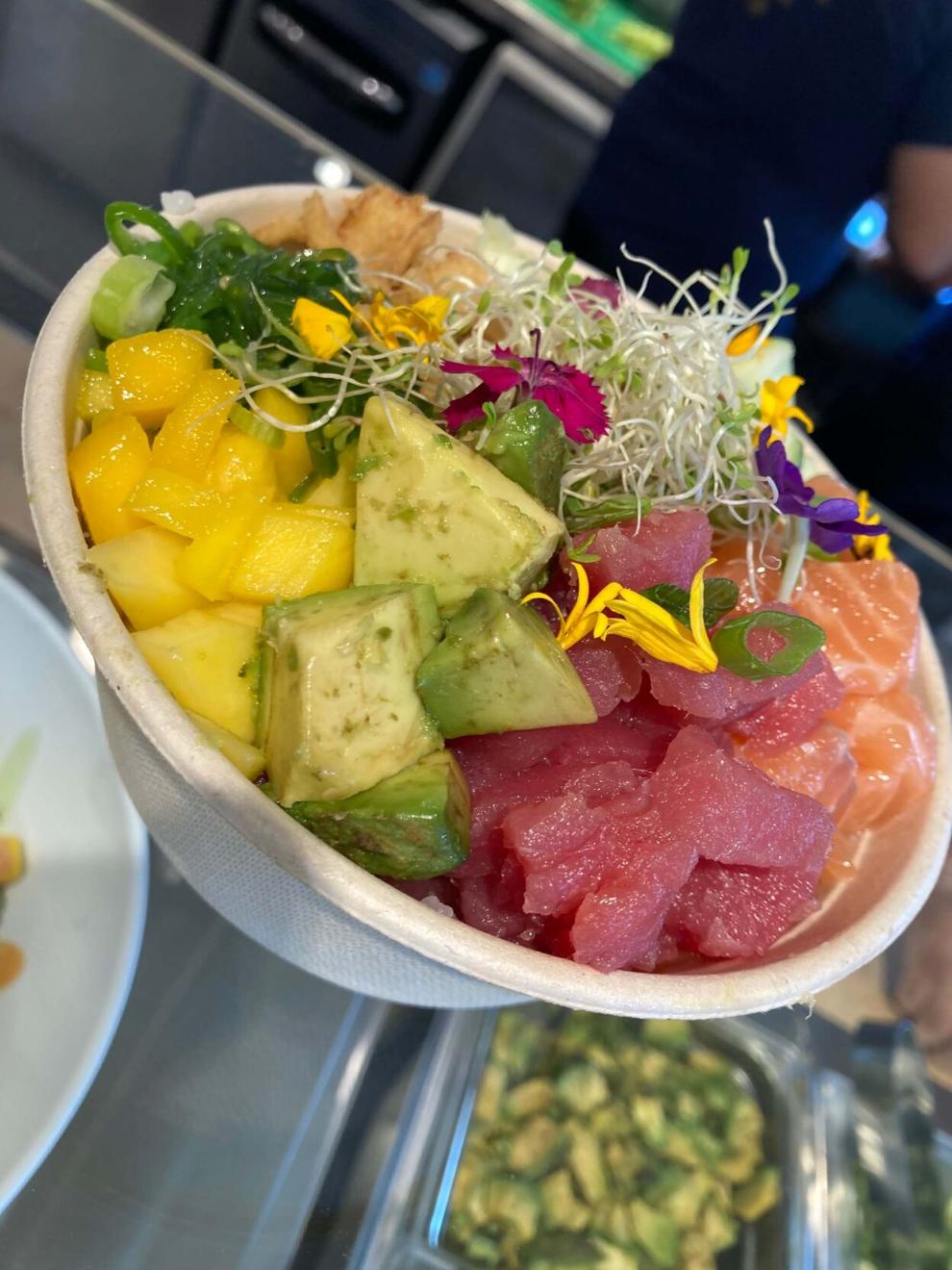 Treat yourself to something refreshing this weekend… stop by our new Poke Bowl Station for a refreshing lunch or dinner
Today's special menu.
Soup and cream: chicken rice / white beans / vegan veg
Main course: Meatball / Lemon Pepper Chicken / Shrimp Squid / Mac & Cheese
Side dish: Fried Rice/Mixed Veggie/Papas Bravas
Golden-Hog has a complete line of specialty groceries for delivery.
Golden Hog ​​puts safety first. Please rest assured to shop.
Call (305) 361-1300 to order delivery or takeout.You can order online here
---
Novecento
Miami Spice is in progress. Novecento is one of the #tasteofkeybiscayne restaurants participating in delicious and creative fixed-price 3-course meals.
The Miami Spice program allows residents and visitors to enjoy a three-course meal at Novecento for $28 for lunch and $45 for dinner. The menu includes 1 appetizer, 1 main dish, and 1 dessert.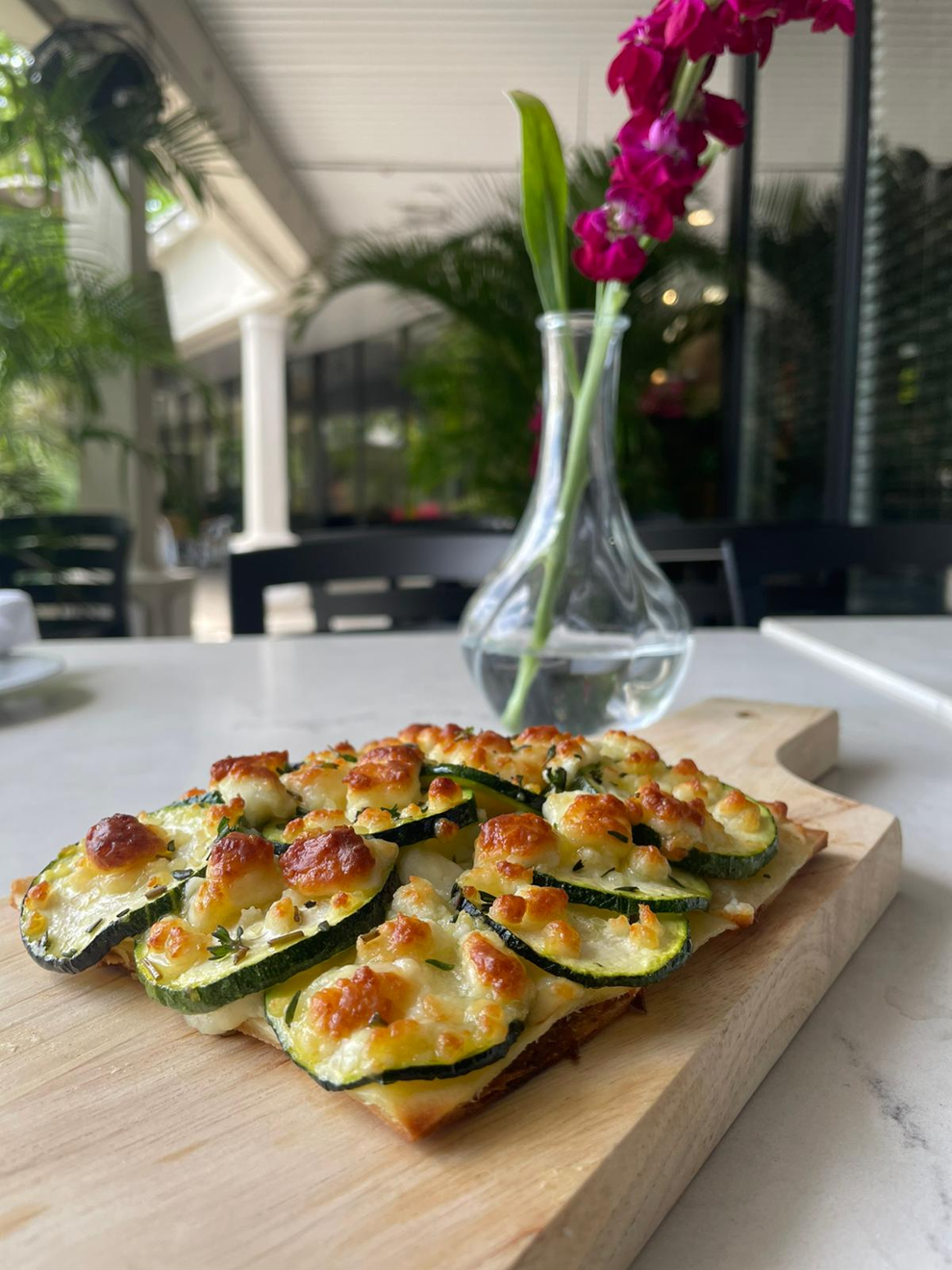 Novecento's Miami Spice Dinner Menu includes:
appetizer, Empanadas de pollo rostizzado Roasted chicken, onions, jalapenos and housemade turnovers with fresh cilantro – vitello tonnato Italian tunny veal with micro arugula and capers or croquettes de pescado White fish and housemade croquettes with romesco sauce.
Main / Second Course: CHOOSE ONE: RISOTTO CON LANGOSTINOS PATAGÓNICOS Mascarpone cheese risotto with Argentinian prawn and tomato confit – BIFE DE CHORIZO ARGENTINO CON PAPAS BRAVAS ARGENTINA GRASS-FED NEW YORK STEAK WITH SPICES SPANISH POTATOES OR BRANZINO FRESCO CON ENSALADA GRIEGA RÚSTICA Fresh branzino with a rustic Greek salad.
For dessert, Your choices include cheesecake de dulce de leche and queso de cabra. Dolce de leche cheesecake and goat cheese pieces, or tartereta de queso mascarpone and frtos del bosque. Mascarpone cheese and wild berry tartlet.
Menu is subject to change (price does not include applicable tax and tip)
For the full Novecento Miami Spice Ranch menu, click here.
Novecento Key Biscayne Bistro Argentino is located at 620 Crandon Blvd in Key Biscayne. For reservations or questions, please call 305-362-0900.
Click here for more information.
---
Scala constellation
La Scala will be closed for holidays until August 28th. Enjoy the rest of your summer and a safe back to school.
Visit us online here.
Open from 5pm to 10pm
180 Crandon Blvd – Arcade shopping center. (786) 773-3633
---
Check back tomorrow for more restaurants to #tasteofkeybiscayne-To-Go.
Also, remember to order directly from the restaurant before using any of the apps. This way, we support local restaurants by saving the fees they charge.