Donations from Ivy Tech Community College Fort Wayne and Warsaw May Save Lives in Latin America.
The university recently donated obsolete respiratory therapy equipment to One World Medics, including two ventilators, an oxygen tent and tracheostomy supplies. A local charity that brought the items to Latin America for use in medical facilities, according to a news release from Ivy Tech.
Jennifer Cole, the university's program chair for emergency medicine sciences, explained that partnering with One World Medic is a win-win.
"It's nice to know that still-usable but outdated equipment won't go to waste," Cole said in a statement. "This will help organizations and people provide better care in their communities."
One World Medics was founded in 2019 by Bryan Peterson and Jerry Shultz, an Ivy Tech Fort Wayne Emergency Medicine graduate. They originally aimed to donate an ambulance every year, but high demand and the support of donors allowed them to exceed that goal. In three years, the charity has sent 23 ambulances and other supplies to Latin America, the release said.
In a statement, Schultz said, "In addition to the Hispanic community and El Mexicano, we have support from local hospitals, nursing homes and universities." This is what we do in Northeast Indiana and we appreciate all the support we have received."
According to the release, Peterson delivered supplies from Ivy Tech Fort Wayne in July and trained medics on how to use the equipment.
"Many of the items … are more modern and innovative tools that were not previously available to these communities," the release said. It helps save lives."
Application Requirements
• Back to school, The Journal Gazette wants to show you how college students can turn their dorm rooms into homes. Students wishing to showcase their dorm decorations with themes or other unique elements should email asloboda@jg.net by September 11th. Include caption information, first and last name, hometown and university.
Contests
• Entries for the 1st Young Voices Annual Poetry Contest are open until September 15th. The Indiana State Poetry Society accepts original, unpublished work from her 3rd grade through her 12th grade students statewide. The first place winner will receive approval for publication on the organization's website and social media platforms. Poems may be published in the annual anthology "Ink to Paper". For more information, please visit www.poetrysocietyofindiana.org.
• Sons of the America Revolution and General Mad Anthony Wayne Organization have partnered to frame the American Revolution, Declaration of Independence, or the US Constitution. The first place winner will receive $200 for a local win, $1,000 for a state win, and $6,000 for a national win. The 2nd place winner will get him $2,500 and the 3rd place winner will get him $1,000. To apply, please contact Jim Hamilton at jdhvlh@aol.com or 260-409-9937. Applicants must be in 9th grade. The deadline is November 1st at 5pm.
Ensoku
• Friends of the Rivers are once again looking for teachers to take their students on water cruises around the city. Excursions on Sweet Breeze, a canal boat replica, are available in late September and his early October school. Departing from the South Dock at Promenade Park in downtown Fort Wayne, her 45-minute tour uses state academic standards for 3rd, 4th, and 5th grade social studies. A friendly guide will explain the river route and provide a water safety demonstration. To book a tour, please call 260-427-5023. Student tickets are $5 and Friends of the Rivers will cover the rest. For more information, visit www.forfw.org and www.RideSweetBreeze.org.
huntington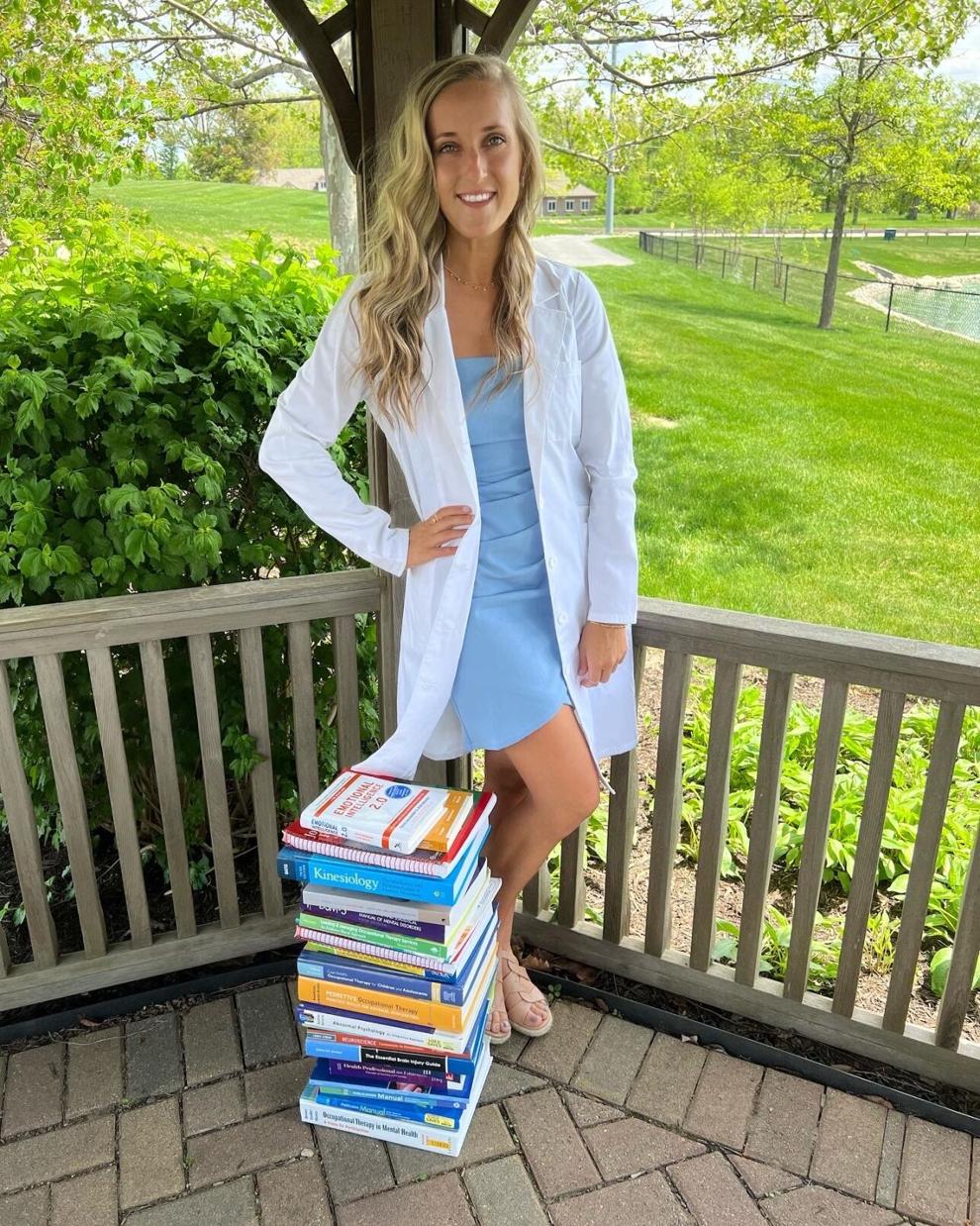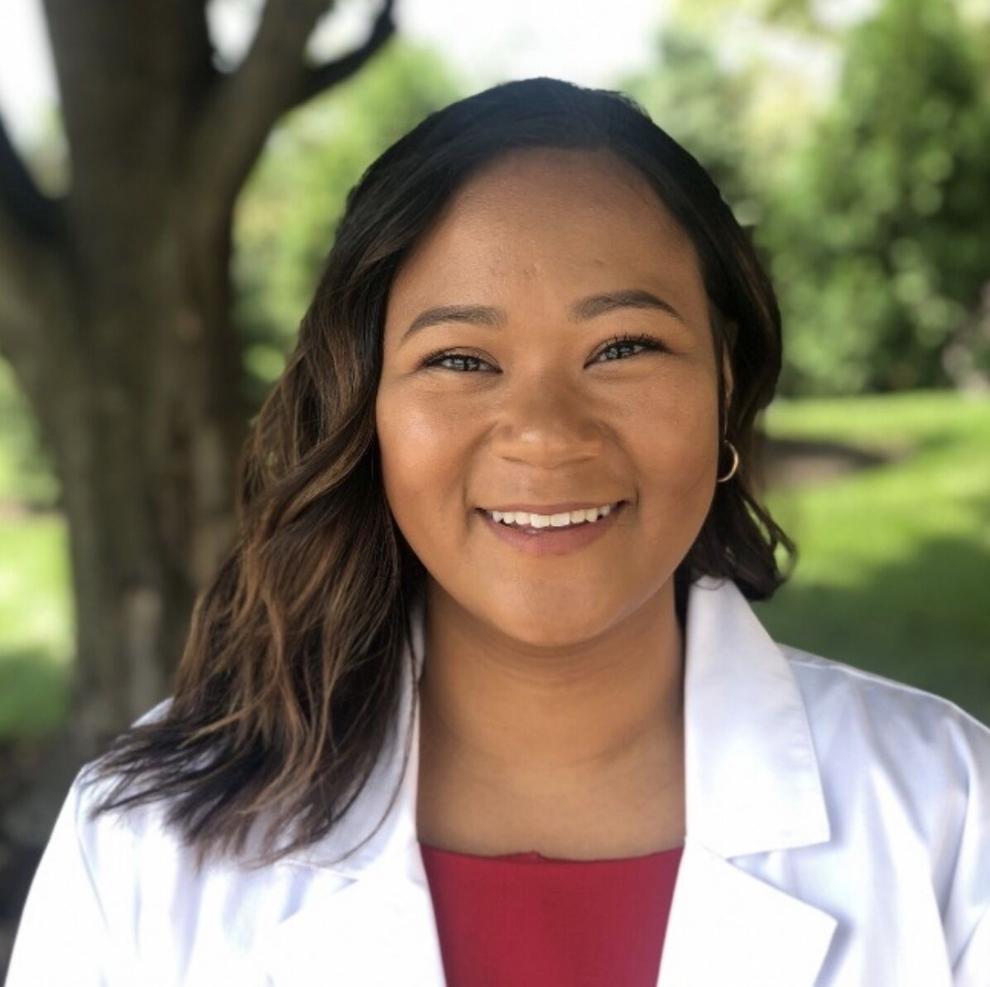 Two Huntington University alumni who completed their PhDs in occupational therapy this spring have been nominated for competitive fellowships. Nicole K. Thompson Nominated for Parkview's AOTA Neurologic Occupational Therapy Fellowship. AOTA stands for American Occupational Therapy Association. Hannah Tecora• Nominated for an Assistive Technology Fellowship at the Cincinnati VA Medical Center.
ivy tech
• Ivy Tech Community College Fort Wayne and Warsaw began its fall semester on August 22nd with an initial eight-week course period. The university offers free textbooks for the year and offers over 70 programs in person and online. The next eight-week term begins on October 24th. Students are encouraged to register now. Indiana offers free tuition at Ivy Tech for multiple programs through its Next Level Jobs Program. For more information, visit IvyTech.edu.
kinder music
The Huntington Arts and Entrepreneurial Center Jill Hockemeyer• Founder of Joyful Creations Studio launches Kindermusik program in Huntington. Classes for 1 1/2 and her 4 year olds teach socialization, body awareness, listening and communication skills, and activities stimulate language, literacy and cognitive development. The program begins her Sept. 8 and costs $60 per month per family. For more information, please visit www.artsincluded.org/events.
recognition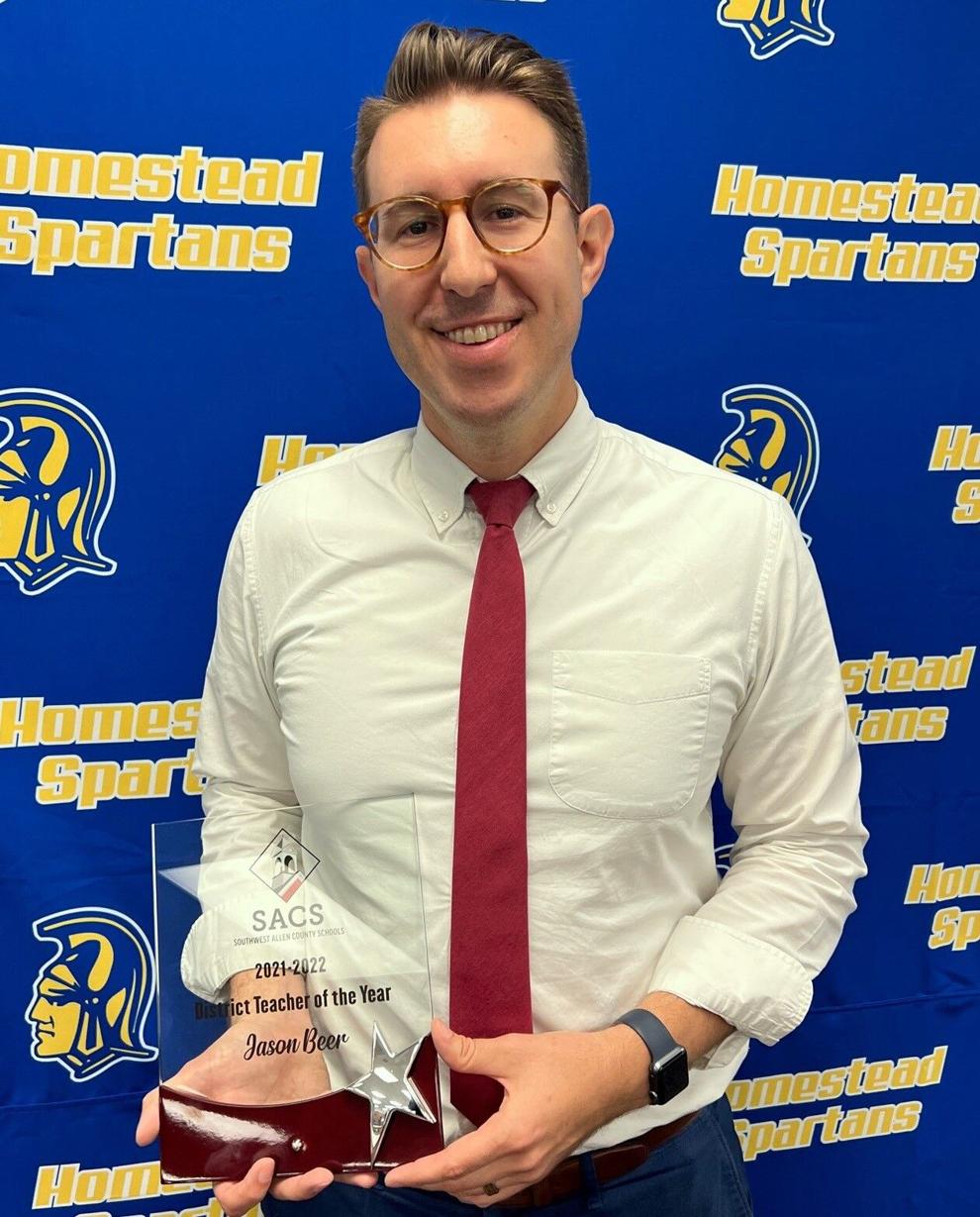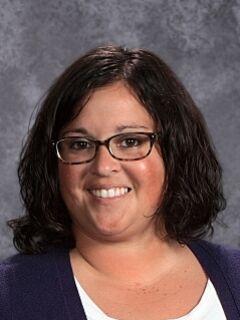 Jason Beer of Southwest Allen County Schools Tara Cocanower• Students from the Bluffton-Harrison Metropolitan School District are one of 25 finalists for the 2023 Indiana Teacher of the Year.
• The Phi Kappa Theta Fraternity announced that the Indiana Alpha Gamma Chapter of Trine University was awarded the Founders' Cup at the 2022 Leadership Summit in Texas. The Founders' Cup is awarded each year to the university's chapter that best demonstrates and exceeds expectations of the core values ​​of fraternity in each of five areas of development: fraternity, leadership, intellectual, social and spiritual.
• Delta Chi Fraternity International Headquarters awarded Tri-State Chapter at Trine University in July's 2021-22 President's Cup. This is the alumni association's most coveted and prestigious award, recognizing the top eight chapters of the university.
Individualized instruction
Canterbury High School Senior Anya Ramrakiani I started a free tutoring program called Fort Wayne Hygge Tutoring. We prioritize equity and inclusiveness in education by providing free virtual tutoring to all students from kindergarten through high school. To sign up, fill out the form at https://forms.gle/eo3UpPiQYPnwd3p69. High school and college students can become tutors by completing a form at https://forms.gle/E1r3KyP9uoqo41Y3A•.
Students and parents who have a favorite teacher can nominate that individual. teacher honor rollPlease send your nominations to the Journal Gazette at 600 W. Main St., Fort Wayne, IN 46802. Fax 461-8893 or email asloboda@jg.net.
To submit an item, provide a typed release from your school or organization. educational notebook, The Journal Gazette, 600 W. Main St., Fort Wayne, IN 46802; fax 461-8893 or email asloboda@jg.net at least two weeks in advance of desired publication date.