Oscar Pistorius is due to appear in court seeking an early release of his sentence for the murder of his girlfriend Reeva Steenkamp.
The South African athlete, nicknamed 'Blade Runner' after his racing leg, is serving a 13-year sentence for the murder of Steenkamp in his home in 2013.
He would argue that he has already served more than half of his sentence and is eligible for parole.
Originally sentenced to just six years, a South African court more than doubled the sentence in 2017 to 13 years and five months.
Last year, a court ruled that his term should be backdated to October 2014.
Pistorius claims this means he has been eligible for parole since February last year.
In a statement posted on News24's website, Pistorius told the judges, "For the sake of my rehabilitation, I have done all I can to show full remorse and to always abide by the prison rules. I humbly say that," he said.
"I have completed every program I could have been offered and have actually qualified with respect to the Department of Correctional Services guidelines for parole."
next to pistorius Met Steenkamp's father as part of parole bid.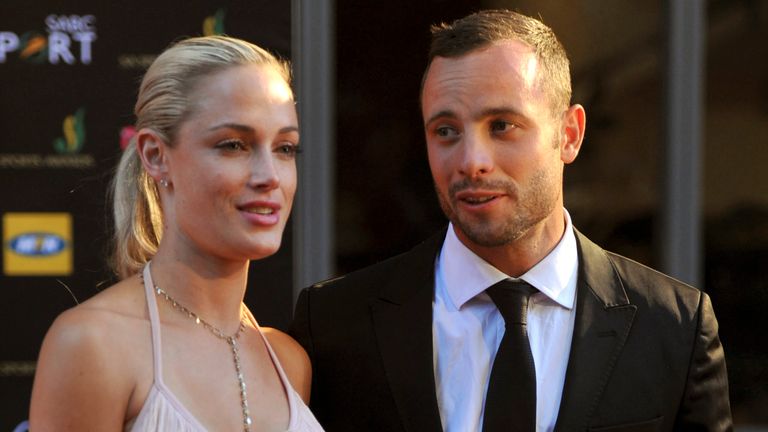 In South Africa, offenders must serve at least half of their sentence and then attend a hearing before being eligible for parole.
The hearing had previously been canceled because Pistorius had not met Steenkamp's parents.
Tania Cohen, an attorney for the Steenkamp family, confirmed the meeting via text message that the two will meet face-to-face on June 22 as part of a process in South Africa called Victim-Perpetrator Dialogue. He said he met
This process gives victims the opportunity to meet with offenders before they are eligible for parole.
Koen added in the message:
The Riva Rebecca Steenkamp Foundation also confirmed the meeting took place, writing on its Facebook page: June 22, 2022 for Victim-Offender Dialogue.
"I would like to express my sincere gratitude to the Department of Correctional Services, and in particular the staff at St Albans Prison, for facilitating the process in a careful and professional manner."
A prison service spokesman said at the time that Pistorius met with Steenkamp's father, but that he would continue to serve his sentence as normal, and participating in the victim-perpetrator dialogue process would not be possible until the end of his sentence or automatic He said it would not be considered parole.
During the trial, Pistorius claimed he mistook Steenkamp for an intruder and shot him four times through a locked bathroom door.