More droughts and floods are predicted as La Niña weather enters its third consecutive winter.
The UN's World Meteorological Organization (WMO) predicts it will continue at least until the end of the year.
This means that for the first time in this century, there will be three consecutive northern winters.
A La Niña is a decrease in sea surface temperature coupled with wind and rainfall.
This tends to have the opposite effect of El Niño, the warm period of the so-called El Niño Southern Oscillation.
Over the past six weeks, La Niñas have intensified in the tropical Pacific, affecting temperatures and rainfall patterns, exacerbating droughts and flooding in various parts of the world.
The current La Nina, which started in September 2020, could continue for the next six months, according to the WMO's El Nino/La Nina Update.
70% chance between September and November and 55% chance between December and February.
Read more on Sky News:
Floods in Pakistan – Satellite images and maps show the scale of the disaster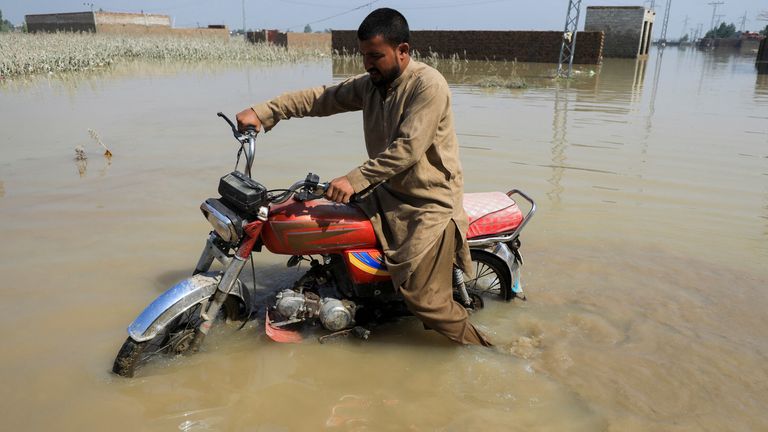 "It is exceptional that a La Niña has been held for the third year in a row," said WMO Director-General Peteri Taalas.
"That cooling effect is temporarily slowing global temperature rise, but it cannot stop or reverse the long-term warming trend."
Worsening droughts in the Horn of Africa and southern South America are characteristic of a La Niña, as are above-average precipitation in Southeast Asia and Australia, Taalas added.
"Unfortunately, the new La Niña update confirms the regional climate forecast of catastrophic drought in the Horn of Horn.
Africa will get worse, affecting millions of people," he added.