The 2022 Midterm Elections and the Future of American Democracy examines issues and topics central to the controversial fall midterm elections.
The nonpartisan election series aims to foster active public discourse and civic engagement on campus and in the community.
Author: Sarah Wodick
Friday, August 26, 2022 00:29 PM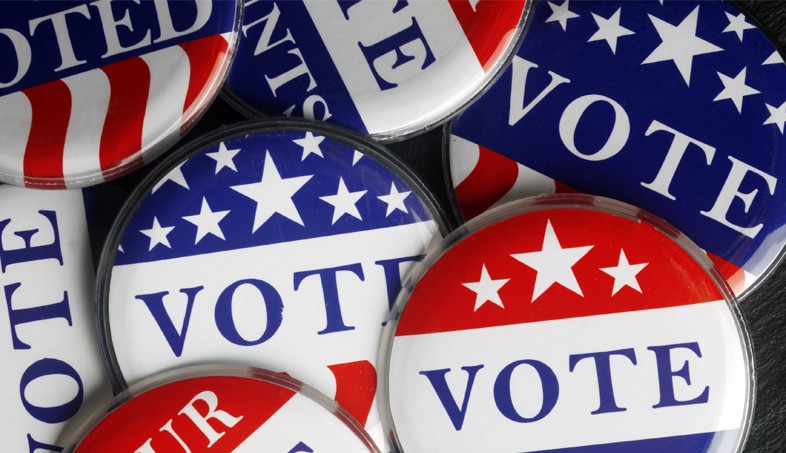 This year's election series, The 2022 Midterm Elections and the Future of American Democracy, examines Congress and the competitive midterm election cycle that will shape Pennsylvania politics for years to come.
These nonpartisan events provide a public forum for discussing the social, political, economic and cultural issues central to this season's elections.
Muhlenberg University and the Department of Political Science are committed to fostering civic debate and encouraging our communities in fostering civic values ​​and a public spirit.This year's series includes in-person and online events. includes both.
Event schedule
Electoral reform in the Commonwealth
Tuesday, September 6, at 7:00 pm at the Miller Forum, Moyer Hall
David Thornburg, Senior Advisor to the Committee of Seventies, Chair of the Voting PA
David Thornburgh is a nationally recognized "Citizen Entrepreneur" who has launched a series of innovative initiatives to address tough community issues. In his November 2014 appointment, he was named chairman and CEO of the He 70 Committee, a Philadelphia-based good government group. 1904.
Constitution Day event
Zoom webinar on Tuesday, September 13th at 7pm
Franita Tolson, George T., Harriet E. Pfleger Professor of Law, University of Southern California Gould School of Law
Tolson's scholarship and education focuses on the areas of electoral law, constitutional law, legal history, and employment discrimination. She writes on a wide range of topics, including partisan gerrymandering, political parties, election clauses, the Voting Rights Act of 1965, and the 14th and 15th Amendments.
The Biden Doctrine, Midterm Elections, and the Future of US Foreign Policy
Wednesday, October 26th at 7pm in the Great Room at Seagers Union
Dominique Tierney, Professor of Political Science at Swarthmore, Senior Fellow at the Foreign Policy Institute, Former Contributing Editor at The Atlantic
Post-election analysis
Friday, November 11, 2:00 pm, Seagers Union, Rooms 108-110
Discussion with Muhlenberg faculty on midterm election results
Elizabeth Anker Lecture, Co-sponsored event with the Ethics Center
Thursday, November 17, at 7:00 pm at the Miller Forum, Moyer Hall
Elizabeth Anker, Associate Professor of American Studies and Political Science and Director of the Film Studies Program at George Washington University
By drawing on the inter-relationships between individual liberty and white supremacy, settler colonialism, climate destruction, economic exploitation and patriarchy, Anker moves beyond modern impasses toward new practices of freedom. Offer a new way of thinking.
---
About the 2022 Midterm Elections and the Future of Democracy
The 2022 midterm elections will see all 435 members of the U.S. House of Representatives elected. Members of the House of Representatives, 34 U.S. Senators, 36 Governors, thousands of statewide and local offices. More broadly, the results of the 2022 midterm elections promise to provide valuable insight into the state of American politics and culture, and the future of American democracy.
For example, what do midterm elections tell us about modern developments in election law and voting rights at the local, state, and national levels? What are the key issues and events affecting voters in midterm elections? What do the midterms mean for the 2024 presidential election? How should we interpret the results of the midterms on the overall health of our democracy? Elections promise to foster vigorous public debate and civic engagement on some of the most important contemporary political issues in the United States.
The 2022 Midterms and the Future of US Democracy" is a bipartisan lecture and event series hosted by Muhlenberg College's Department of Political Science. Co-organization and support of the program are provided by the University Lecture and Forum Committee, Rector's Office, Fund for Political Discourse and Dialogue, Department of Media and Communication, Pi Sigma Alpha (Honorary Society for Political Science). , College Republicans, College Democrats, Center for Ethics, and "BergVotes."