This year is not the first time Mitya has packed up and left Moscow.
He left for Uzbekistan in mid-March. That's when the first rumors of mobilization and border closures sparked a mass exodus of Russians.
Putin may have scored a 'strategic own goal' – latest update
"I don't think it's a good place anytime soon," he wrote.
"But there are a lot of beautiful people trapped."
Meanwhile, like many others, he returned to Russia, not knowing what else to do.
"I'm someone here and everywhere. I'm just a nameless character," he said. "I'm not wanted anywhere else. Let's face it."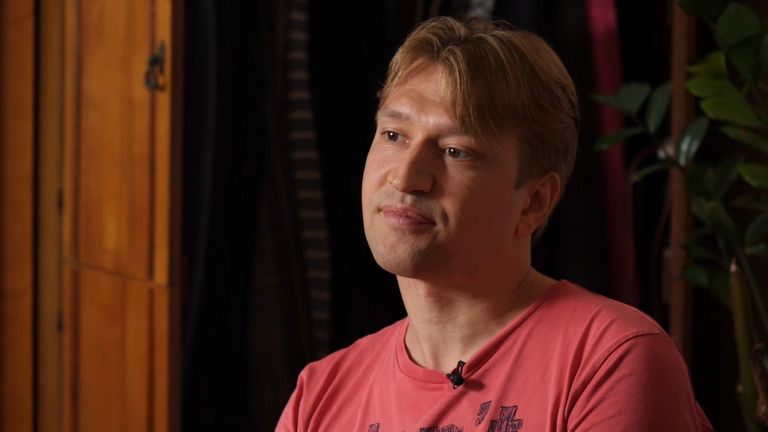 "Stick to the story"
But he's gone again. Mobilization was unlikely, but it was possible at some point, if not now.
It's safer for him to leave without a set plan, just like hundreds of thousands of other people, than to stay and fight one day.
He is optimistic about Europe's conundrum of what to do with incoming Russians.
"Unfortunately, I think if you stick to the narrative of your choice, 'We are liberals and we stand for freedoms and rights,' we should stick to that narrative: that we need to embrace people. that's it," he said. He said. "Or, if we do not allow these people to participate, we will not be able to stick to the narrative of fighting for Ukraine."
Moscow's intelligentsia is almost gone, but those who flee across Russia's borders are now part of society across the country, beyond liberal parameters.
Those who know that 'partial' mobilization is just the beginning, and who ultimately feel that the precarious situation that has persisted for the last seven months is no longer sustainable.
read more:
Putin successfully mobilized Russian troops, but fled
If Russia annexes territory, chances of nuclear attack 'could increase'
"If you don't go, you'll go to jail"

"I have a fighting spirit"
And there are people ready to fight – in the big cities where patriotism burns deeper and beyond.
About an hour's drive north of Moscow is the small town of Klin, where we explored the atmosphere.
All bus stops in Klin are decorated with Z signs, as is City Hall.
"A lot of people go from Klin," says Anya, whose husband wants to join the army voluntarily. She said, "There are long lines at the military office, but everyone is in a good mood. No one is sad. They have a fighting spirit."
Early in the morning to head to the front line, or first to distribution centers in the Moscow region and, according to officials, to training.
At the Kling Mobilization Center, a small group of friends and relatives are waiting for selfies and subordinates to pass their health checks and say goodbye.
I am in tears here as well. and beer. Alcohol is part of the send-off.
"I feel patriotic for my country, that's why I enlisted," says Andrei. "For the sake of our children, we oppose fascism and Nazism. I hope this ends as soon as possible, because there should be peace. We want peace."
"I feel patriotism for my country"

"I will go to jail if necessary."
I asked a group of women if they thought it was right to mobilize now. "Hey!" they shout in unison. "No!"
The bus drove off, wives and girlfriends wiped away their tears, and toddlers continued to play happily with paper tubes, happily unaware that their father had gone to war.
Returning to the town center of Krin, you will encounter a certain amount of hostility. Someone told me that it was Britain that declared war on Russia and that we should wait until the Russians were our guests.
It speaks to the diet of national television, where the UK, alongside the US, is the biggest villain.
"Get your own leadership in order, so you can ask us questions," he says.
But even here, it's a complicated picture. Ask the young man if he is going to fight. He said he was exempted now because he was a student. "But I will never go."
"If I had to, I would go to jail," he says. "This shouldn't have happened. What the government is doing is a crime."