The Disaster and Emergency Committee (DEC) – a consortium of 15 leading aid charities – has raised £13.5m for relief efforts in Pakistan.
CEO Saleh Saeed told Sky News that the funding was raised in just two days.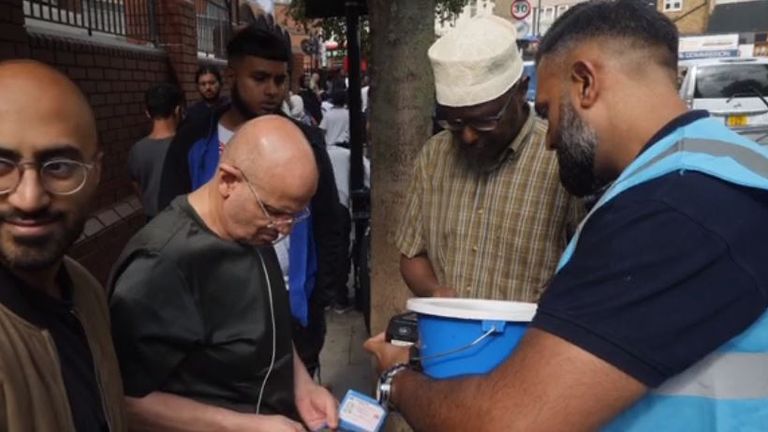 DEC has 11 organizations working in the field with the support of the Government of Pakistan and the United Nations.
Behind the scenes, a lot of hard work, creative effort, and constant bucket-swaying helped bolster our fundraising efforts.
Leading the front line is the British Muslim community in the UK. They are working hard to provide emergency aid to displaced people in Pakistan.
Islamic Relief is one of the major charities supported by DEC. Fundraising activities can be found at all other mosques.
Finsbury Park Mosque alone raised up to £6,000 in less than an hour. Despite the cost of living crisis, people are digging deep.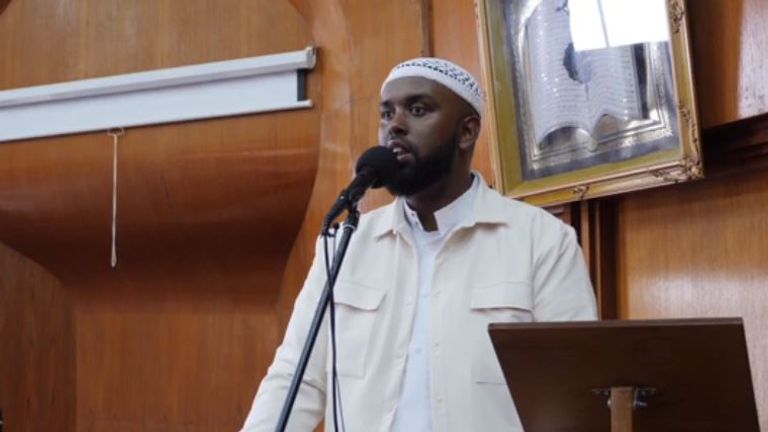 Imam Jamal Abdinassir suggested that empathy and charity should be the driving force of all Muslims.
He said: "Allah will test different people in different ways. Tomorrow we may experience floods, famines, droughts, hunger…all kinds of hardships.
"We don't want it to be us, and if it is us, we will find comfort in the fact that we have brothers and sisters all over the world who are trying to help. "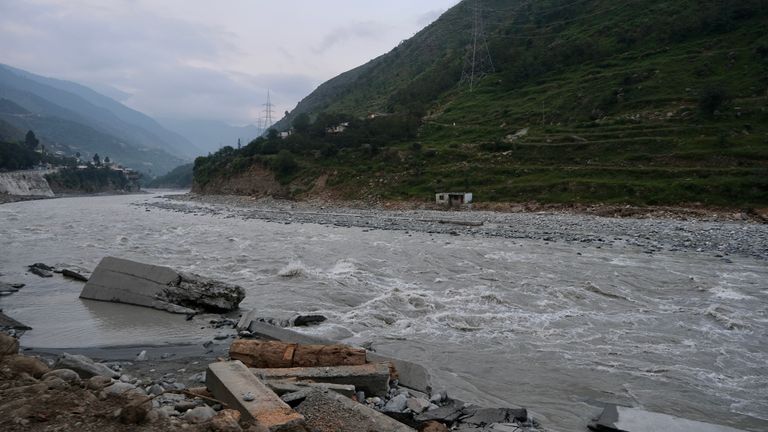 Read more: Men trek 20 miles from remote town to get food for orphaned family
Pakistan was already suffering – and floods hit.
More than a third of the country has been submerged by devastating monsoon rains. and over 1200 died.
Pakistanis have lost lives, land and livelihoods.
The floods have left a devastating impact, and the South Asian country is grappling with the aftermath of the disaster.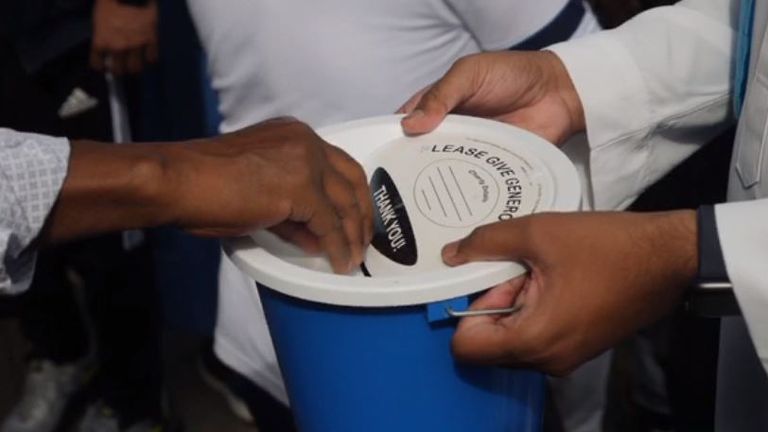 It is too early to talk about reconstruction.
More rain is falling on the horizon and people have already lost everything.
But fundraisers want to help make life a little easier for those affected.
Azizur Rahman, one of the Islamic relief fundraisers, told Sky News:
"Many people have lost their homes, so we are setting up temporary accommodation to provide them with a safe place to live."
The generosity from this community is no surprise.
In 2013, British Muslims were among the most generous donors, ranking first in a poll of religious groups giving to charitable causes.
Fundraising in Peterborough
At Children of Adam, a Peterborough-based charity, fundraising for Pakistan's floods is personal.
Volunteers have spent years completing charity work and installing deep-sea handpumps in parts of Pakistan's Balochistan province, which is now flooded.
Shujah Saklain, president of Children of Adam, told Sky News: That's why it's important that we help. "
They have had teams on site in Pakistan to help local communities since June when the rains started.
They organize various events to provide medical supplies, food, tents and other aid for the displaced.
Within a week, they hosted radio appeals, bake sales and cycling, totaling over £30,000.
With more events planned for the next few weeks, we won't be stopping anytime soon.
Mr Saklain added: "We raised over £30,000 this week alone and people are still giving. This money is not life-changing, but it is literally life-saving.At the moment it is a race to reach Pakistan." .Affected area.
"But honestly, it's a marathon, it's long, it's grueling, and it's going to be there for quite some time.
Local radio station Salaam will also host a radio flood appeal next week. Their goal is to collect £10,000.
Director Amir Suleman told Sky News: Given the cost of living, people always seem to find money somewhere else. "
Young children who spend their pocket money are also donors.
Selina Kaider, who can't get past the age of 10, emphasized the importance of compassion in a rather simple but poignant comment.
"Some of them have no food. They are suffering.
"We should help them. They are very kind."