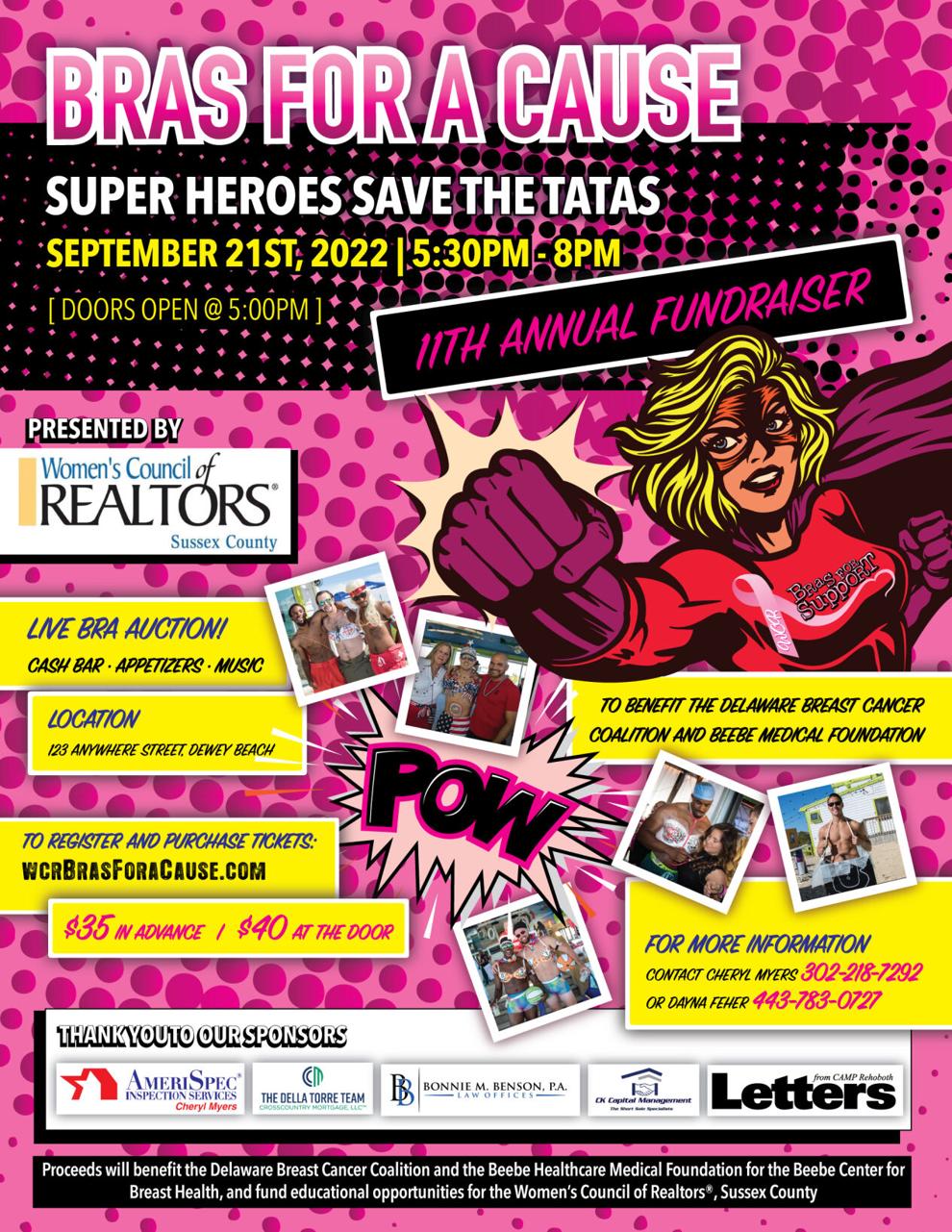 The Sussex County Women's Real Estate Council will host its 11th annual Brass for a Cause fundraiser on September 21 at Ivy in Dewey Beach. The theme for this year's event is "Super Heroes — Save Tatas!"
Funding will be raised via a live auction. Local businesses will auction embellished and themed bras. Bras are worn by models (traditionally male models, but female models are also welcome), and participants bid on their favorite bras as the models walk the runway.
The event has grown over the years, with proceeds benefiting breast cancer awareness, education and support services through the Delaware Breast Cancer Coalition, breast cancer health centers through the Beebe Medical Foundation, and educational opportunities for the Sussex County Women's Estate Council.
Doors open at 5pm and the event starts at 5:30pm. Hearty appetizers are served and a cash bar is available. Tickets are available in advance at www.wcrbrasforacause.com for $35 and $40 on the day.
For more information, contact Dayna Feher, Chairman of the Sussex County Women's Property Council (tel: (443) 783-0727) or Cheryl Myers, fundraising chair and owner of Amerispec Home Inspections (tel: (302) 218- 0405).