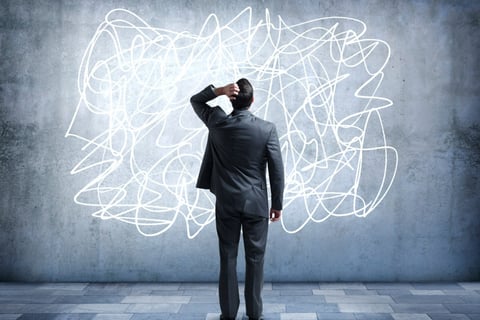 In today's uncertain global economic climate, banks and other financial institutions (FIs) are exposed to a variety of risks with little room for error.
According to a recent report from Featurespace, an enterprise financial crime prevention software provider, the financial sector is struggling between the rise in financial crime, especially fraud, and the realization that any solution brings complexity and compliance headaches. trapped in
According to a report titled The State of Fraud and Financial Crime in the US, 62% of global financial institutions report a year-on-year increase in fraud, while regulatory and technical complexities We are hesitant to take action because we are aware. .
According to Carolyn Homberger, Americas President at Featurespace, many bank risk managers aren't always blatantly wrong. Instead, as the report pointed out, they're wedged between a rock and a hard spot.
"Our report found that two out of three executives see adopting innovative solutions to improve fraud detection and anti-money laundering (AML) compliance as a priority. We found that more than one in three raised concerns about the complexity of integrating new technology," Homberger told Corporate Risk and Insurance. "59% of the respondents surveyed for our report say they take a 'wait-and-see' approach until a new technology is 'widely accepted' or 'well-developed'. . This shows that the industry is at a standstill in fighting fraud and financial crime. This benefits no one more than criminals, and none more than consumers.
Smaller FIs with assets between $5 billion and $25 billion are at higher risk of fraudulent transactions. Smaller banks and credit unions are often ill-prepared to counter or sustain increasingly sophisticated attacks. Nearly three-quarters (71%) of smaller banks report an increase in fraud rates, according to the survey.
Furthermore, 68% of small FIs reported an increase in the dollar cost of fraudulent transactions, compared to only 48% of large FIs, or FIs with assets greater than US$500 billion, reporting an increase. target. Regarding the overall false positive rate, 48% of small FIs reported an increase compared to 39% of large FIs.
Homberger said the study shows that despite the significant risks, the industry remains stalled when it comes to combating fraud and financial crime.
"The data, along with our own experience, show that there is a desire for more innovative solutions that can meet our growing challenges," said Homberger. "However, some financial institutions appear to be waiting until they make the leap to benefit from the significant reduction in fraud losses promised to the smartest first movers."
In order for banks to be more effective in combating modern fraud tactics, Homberger emphasized the need for cooperation between leaders in various business sectors.
"Banks, like any business, can be siled organizations," says Homberger. "Fraud prevention, AML and data science leaders must continue to work together to create a long-term anti-fraud plan tailored to each bank. requires diverse perspectives."
As fraudsters adopt more sophisticated tactics, banks' risk management and security teams must step up their game to keep up with increasingly tech-savvy adversaries.
"We know technology is the answer. Financial institutions that use AI and machine learning have the lowest reported levels of financial crime, including fraud," said Homberger. "It is important for banking leaders to adopt technologies that reduce the risk of fraud to create long-term and sustainable fraud prevention practices."
Despite having the second largest banking sector in the world, US financial institutions have struggled to outmaneuver fraudsters and criminals. According to Homberger, this is due to the lack of standardized reports for analyzing financial crime trends in today's market.
"In addition, banks need technology to reduce fraud rates and make fraud attacks less successful than they are today," said Homberger. "The prevalence of fraud will not change. As fraudsters become more fluid and adaptable, they will seek to find weaknesses in banks' fraud prevention schemes. , is advantageous over traditional rules-based anti-fraud approaches and will create better anti-fraud practices for years to come."